100% SELF-PACED
SOUND HEALING TRAINING
(with optional upgrade options for RYT 300 in Nᾱda yoga!)
No live-online class
schedule to attend!
No assignments, demonstrations, or exams!
Just complete the Video Classes and get CERTIFIED AS A SOUND BATH HEALER and
SOUND MEDITATION TEACHER!


Don't delay - limited spots at this price point!
REGISTER NOW!

Sound Healing
Certification


+ optional upgrade to a 300hr Nᾱda Yoga RYT
and/or 1-2-1 Private Mentorship Program
100% ONLINE
Watch the recordings and complete the (optional) assignments - at your own speed - SELF-PACED!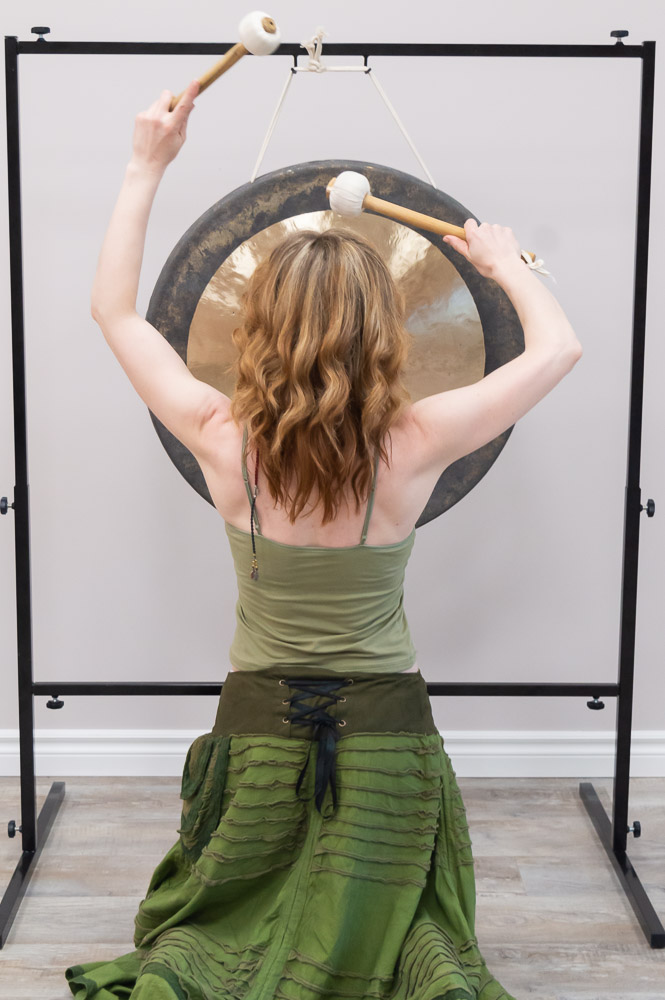 Sanskrit Mantra
Sound Bath
Sound Massage
Prᾱṇᾱyᾱma
(Breathwork baby!)
Mindful Movement
Meditation
THE FULL DETAILS
Use the quick links below
SOUND HEALING TRAINING Curriculum:
Use the 100% SELF-PACED ONLINE Training Videos to learn the information and complete the course!
All participants who complete all lessons, receive a Certificate in Sound Healing including: Sound Bath Meditation with the Frame-Drum, Gongs, Himalayan & Crystal Singing Bowls, Tuning Forks and Sanskrit Mantra
DON'T WANT OR NEED THE CERTIFICATION IN SOUND?
CHOOSE THE NON-CERTIFIED, CONTENT ONLY OPTION INSTEAD!
Exact same course, but without the option to CERTIFY.
SAVE $$$ when you learn without CERTIFICATION!
1-2-1 PRIVATE MENTORSHIP
and/or RYT 300hr:
OPTIONAL UPGRADE
Some people love learning independently, but others YEARN for that private and personalized 1-2-1 Mentorship.
If you'd like FEEDBACK and SUPPORT personalized to YOU,
UPGRADE to the 1-2-1 Mentorship program and receive 6 PRIVATE lessons with lead teacher Shannon Rose Scott, AS WELL AS the self-paced online curriculum training!


If you are already a 200 hr Yoga Teacher, certified with Yoga Alliance, you can count this upgraded Certification to a 300 hr RYT training and receive your 500 hr RYT in Nᾱda YOGA
- the Yoga of SACRED SOUND!
How does it work?
Complete the SELF-PACED SOUND HEALING training as above,
PLUS:
all written RYT assignments
practice teaching sessions on your friends/family/current students
personalized PRIVATE LESSONS with lead teacher Shannon Rose Scott
and DEMONSTRATION EXAMS

ARE YOU READY TO TUNE IN TO YOUR SOUL'S CALLING?
The world of SOUND has been waiting for YOU!!!
LIMITED SPACES - ENROLL NOW!



PARTICIPANTS
will learn to: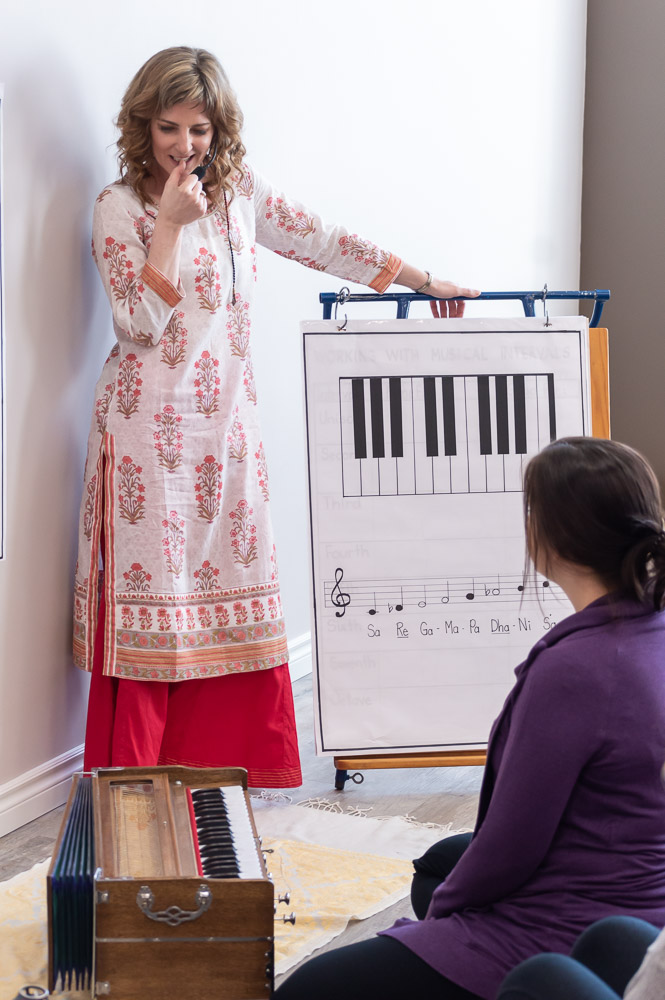 - skillfully play the Frame-drum, Gong, Singing Bowls, Tuning Forks, and other instruments.


- read and speak Sanskrit from the IAST (transliterated) form, with refined alignment of the mouth


- find, honour and LOVE your connection with sacred sound instruments AND with your own healing voice


- understand the different types of Sound Baths and Mantras, and how to offer them to groups and to private students.


- Learn to give SOUND-based energetic assessments and adjustments.
- differentiate between sound as yoga, and sound as performance


- implement these tools into your personal practice, and your teaching
AND SO MUCH MORE AWAITS YOU here in this training....


THIS COULD BE YOU!
Watch this video below to get a feel for the kind of energy you can expect in this program...
Check out what a graduate has to say about this training...
"Hello to my fellow yoga and sound enthusiasts. 
I'm very excited and proud to announce my certification in Nᾱda yoga . I just want to share my experiences while taking Shannon Rose Scott's Sound Wisdom course.  
Prior to taking the course, I had been using some sound instruments in my yoga classes, just during savasana for relaxation. No knowledge whatsoever of what a crescendo, or a sound wave was. I learned so much in such a short amount of time. I found that I left the course with the utmost respect for the theory of sound, and the effects that it has on the mind and body: Mind blowing and beautiful!
I really benefitted from having the daily self practice assignments, to really connect with my instruments of choice, journaling each day, taking on a whole new awareness of how sound, movement and mindfulness had on my own life. I really began to take on a sense of presence, patience, and most of all self love.
I have gained such a great deal of knowledge, and a new confidence going into my future classes integrating sound wisdom. I'm so grateful, and excited to begin sharing my Sound Wisdom journey. Namaste."
- Sue Cunningham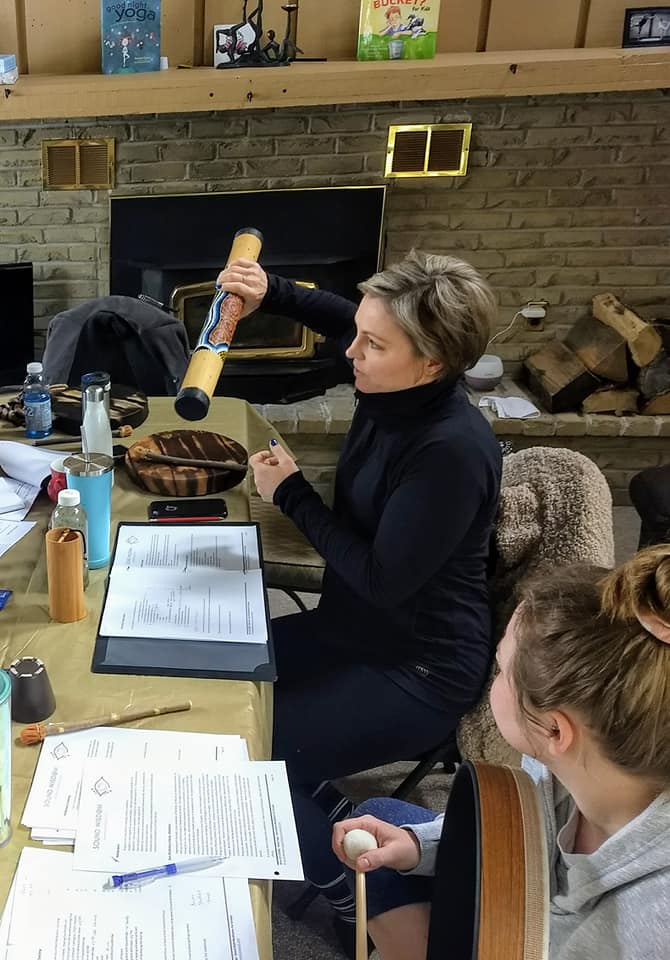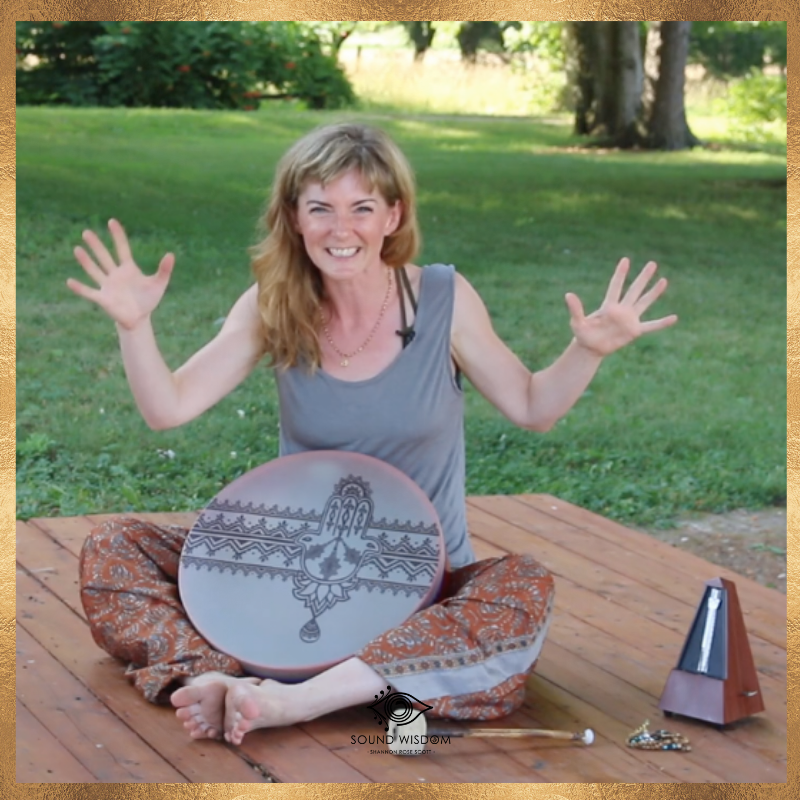 Shannon Rose Scott
Have questions? Email Sound Wisdom at [email protected]
Or email and request to book a complementary
15 min Online Clarity Call with Shannon to see if this is the right training for you!
Sound Healing Certification
YES! All participants who complete this training receive a 300hr SOUND HEALING PRACTITIONER CERTIFICATION through The School of Sound Wisdom. You do not need to have any prior experience in yoga to take this training, because the yoga we practice is SOUND based.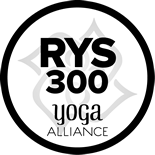 300 hr RYT
YES! This training is a 300 hr training through Yoga Alliance. If you are already a 200 hr teacher, this training qualifies you to become a FULLY ACCREDITED 500 hr Advanced Yoga Teacher!
Hi, I'm Shannon Rose Scott, your playful guide, Sound Alchemist, and Nᾱda Yoga Teacher Trainer, and I'm ready to initiate you into the mystical practices of SOUND!
I like to 'geek out' on Sanskrit Mantra, Sacred Sound tools, the history of yoga, Tantrik philosophy, and ANYTHING to do with personal TRANSFORMATION and LIFE PURPOSE!
I'm a woo-woo spiritual nerd, but I'm GROUNDED here in this physical time-space! ;) I have a real knack for taking deep teachings and helping others understand them in simple, RELEVANT, life-applicable ways.
I don't believe in 'enlightenment' - but I DO BELIEVE in 'enlightening!' - I do believe in 'awakening!' I'm not here to judge you for how 'enlightened or spiritual' YOU are - because I KNOW that it's a life-long JOURNEY!
I'm NOT here to be your GURU - but I AM HERE to teach you the TOOLS to be a guru to YOURSELF.
I am here to help you EXPAND into who you really WANT TO BE - by offering you the TOOLS and PRACTICES that will help you ACHIEVE it on your own.
If you want something you've never had, you'll have to do something you've never done...and I know the tools to help you!
I've studied and taught the deep yogic practices for over 20 years, and I've travelled the world to seek out the best teachers in the field.
Now YOU can benefit from the VASTLY DIVERSE and DEEP TEACHINGS that I've acquired from my life experience...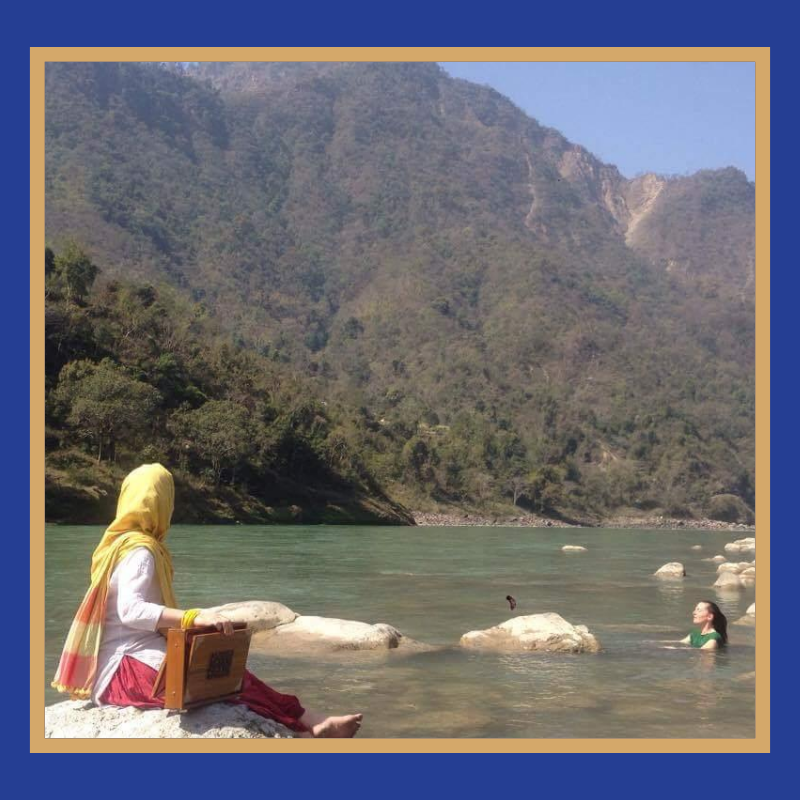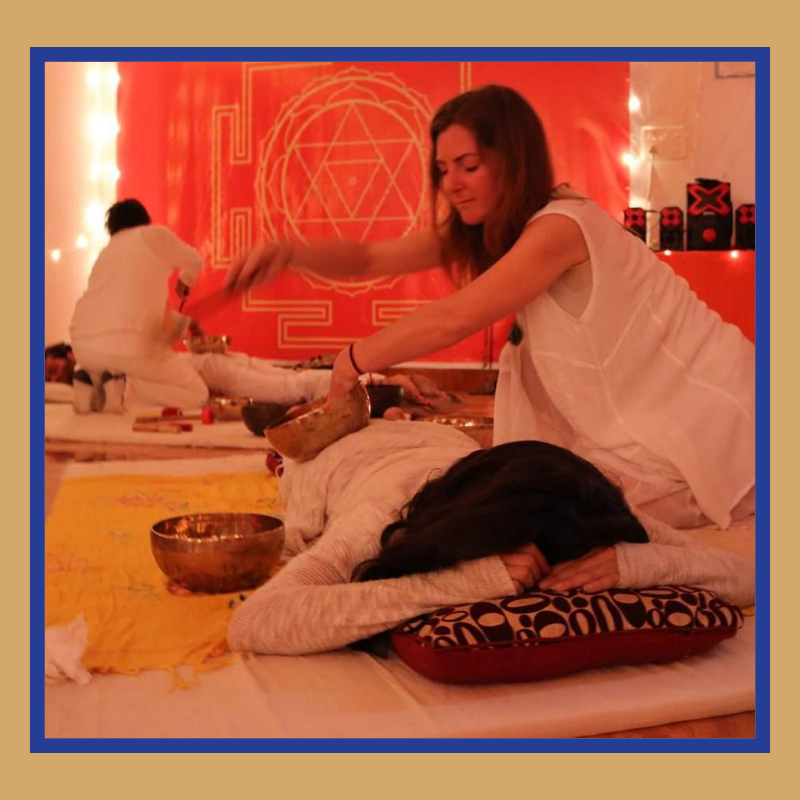 Sacred Sound Bath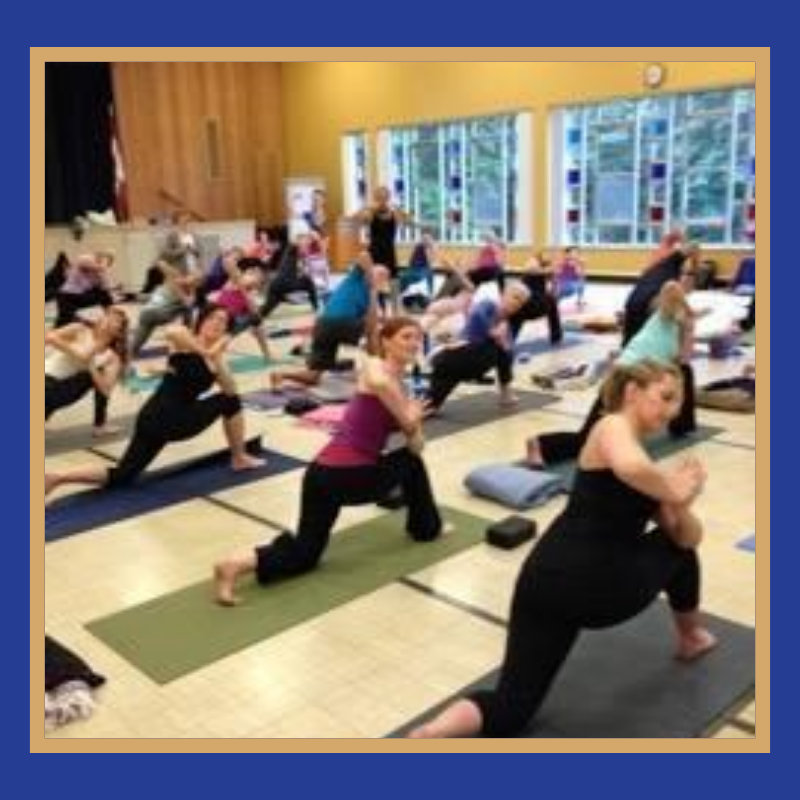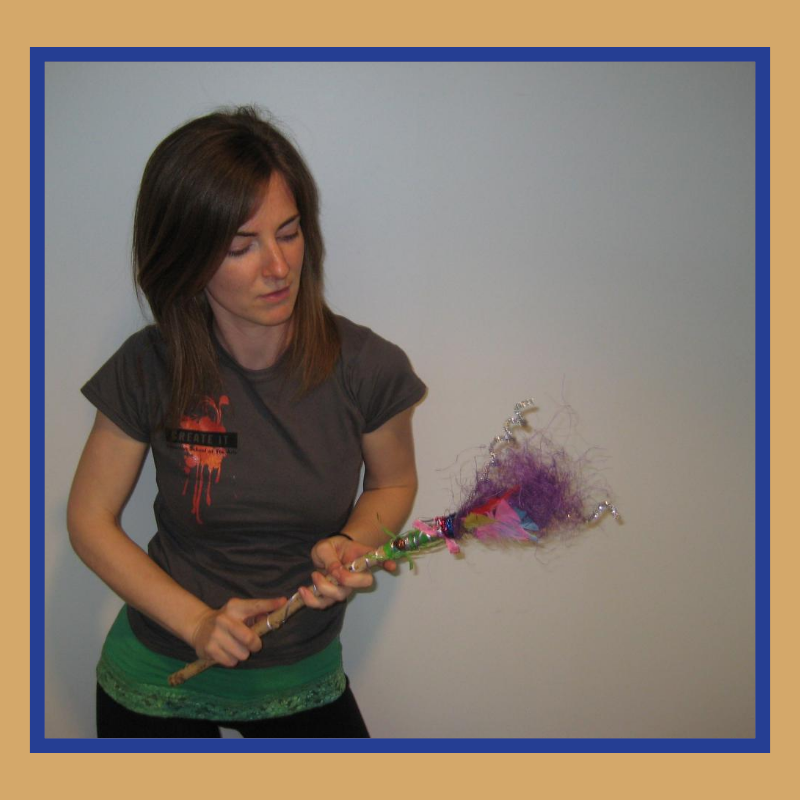 EXPRESSIVE ARTS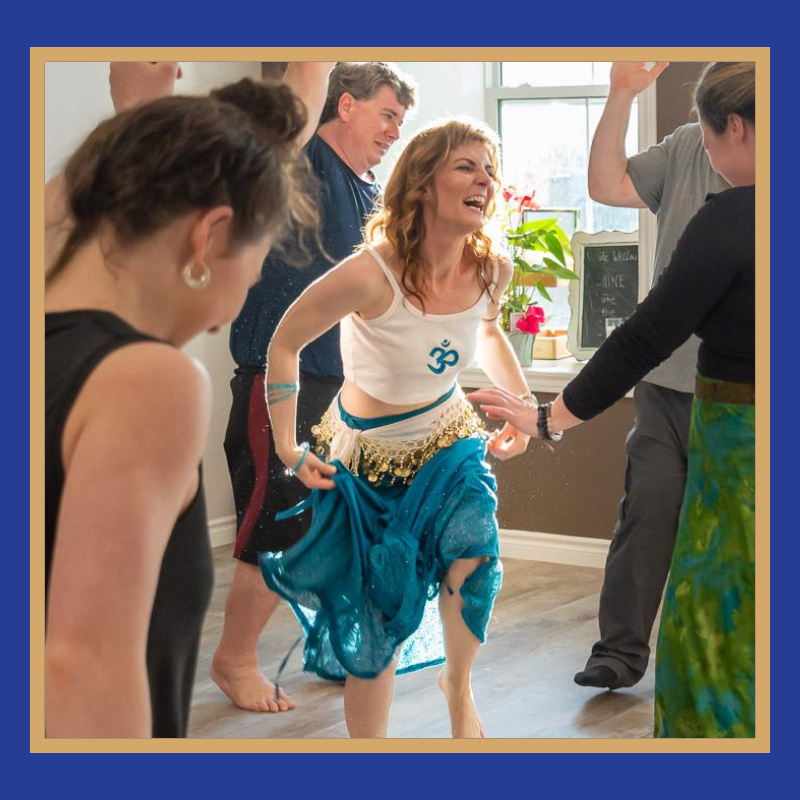 SHAKING - DANCE & MOVEMENT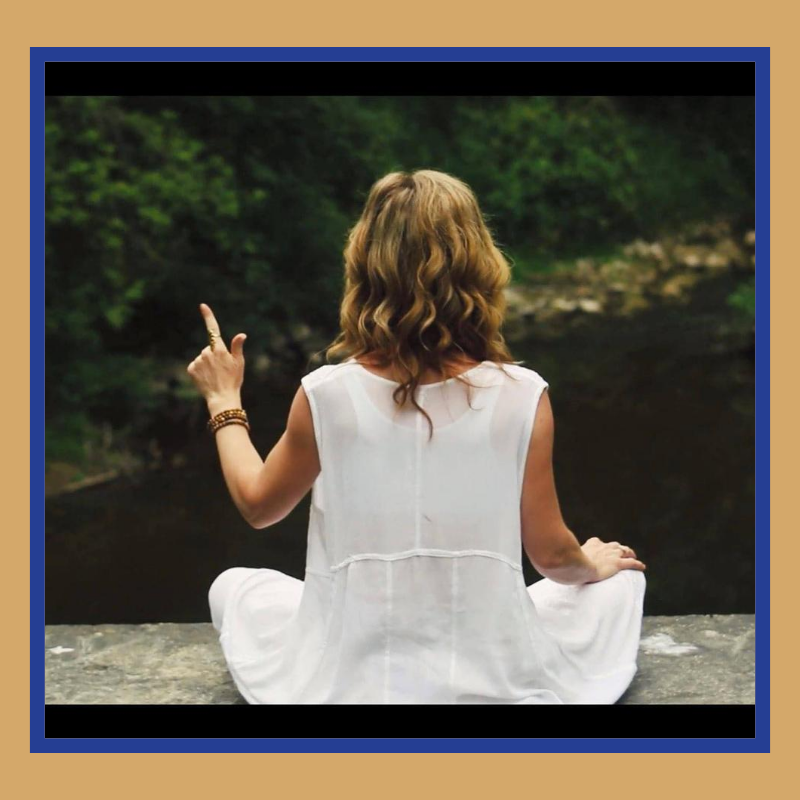 MEDITATION
And DECADES of MUSIC MAKING!
Here's a selection of a few of my favourite instruments....
(though I play a lot more!)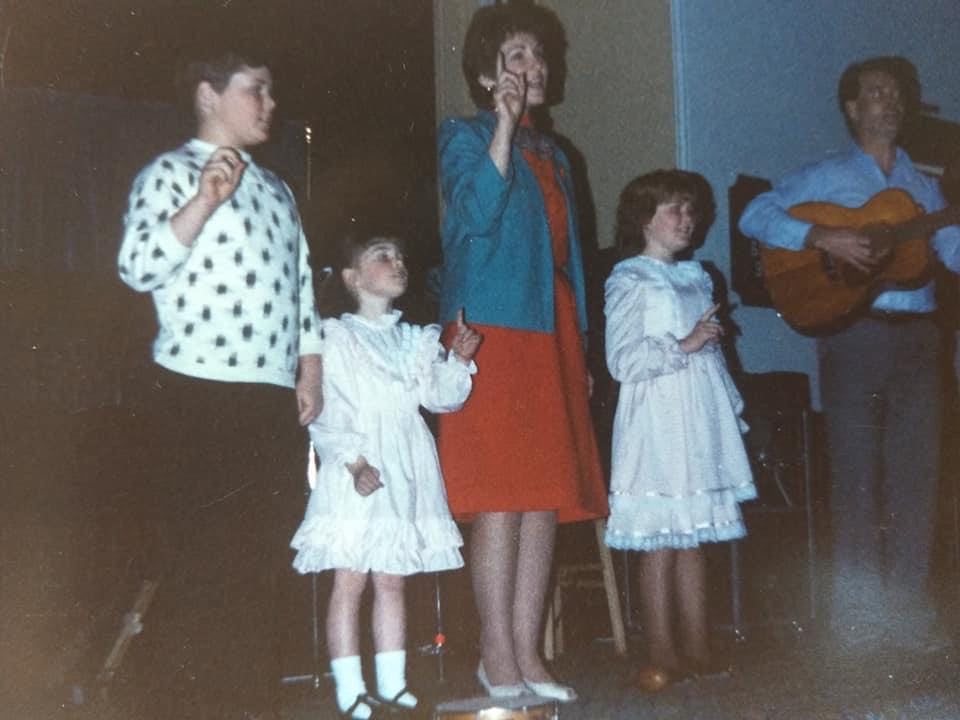 And here's one from the 'vault'!
Here's little 5 year old me (the shortest one) singing and serving up sacred songs with my family... I feel so blessed to have been born into a musical family where making music was always encouraged and supported - (even my ANCESTORS served up sound - I have a relative from the 1700's in Ireland who was a 'Professor of Sacred Music'!) ;)
Are you READY to really DIVE DEEP into your own TRANSFORMATION?!
I've got the TOOLS, TECHNIQUES and SOUND WISDOM KEYS!
Come take your place in the
Sacred Sound Community and
get CERTIFIED IN SOUND!
Or Check out these other offerings & LOW INVESTMENT COURSES
EXAMPLE