"The goal of life is to make your heart beat match the heart beat of the universe."
- Joseph Campbell
ONLINE IMMERSION
in NᾹDA YOGA:
MAKING SOUNDS - a personal practice
– Mantra – Singing Bowls – Gongs – & Frame Drum –
SELF-PACED online learning + Live support
Modules released: Oct 16, 23, Nov 6, 13, 20
For Yoga & Meditation Teachers and Students, Lovers of Sacred Sound, and ANY WISDOM SEEKER!
(40 CE Credits available with Yoga Alliance)
LIMITED ENROLLMENT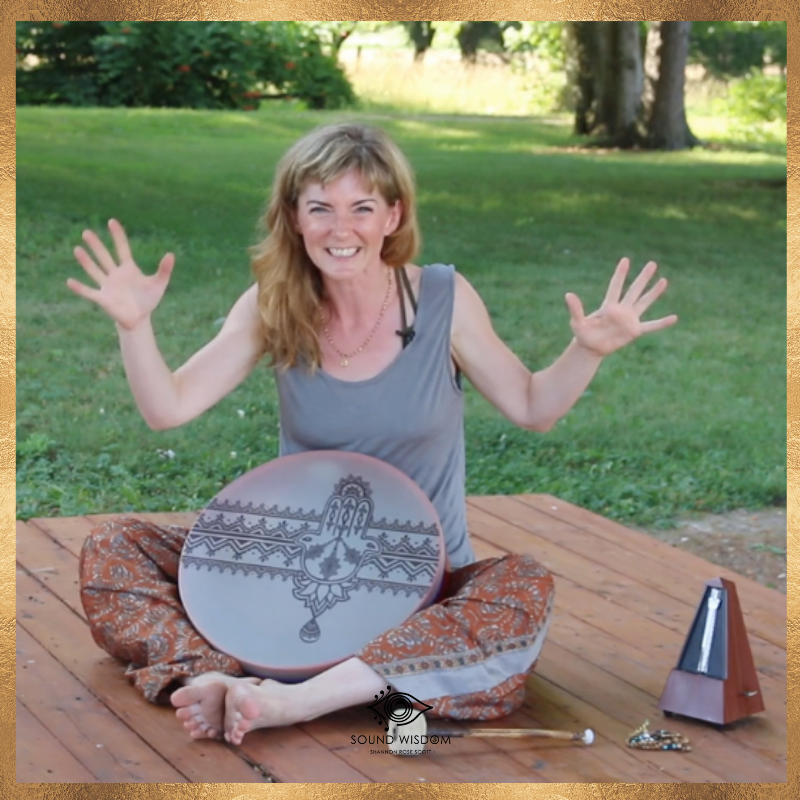 ENROLLMENT IS
CURRENTLY CLOSED
Click button below to get on the wait-list and be the first to be notified when enrollment re-opens!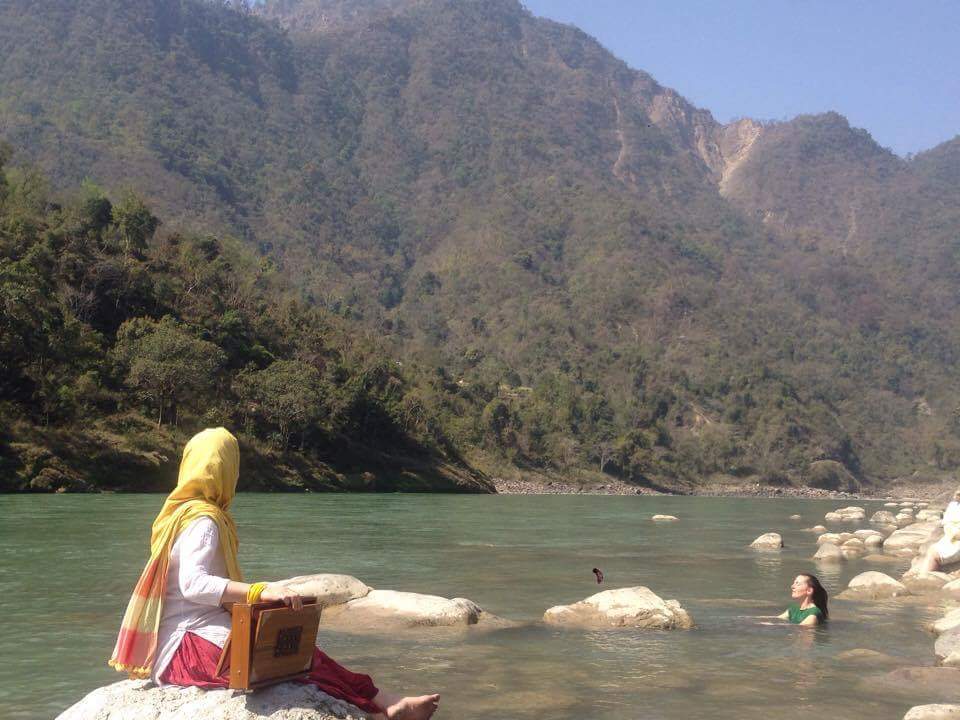 "Music is not only for yoga, music IS yoga!"
- Anandra George
Yes, there's a difference between making sound as a musician – and making sound as a YOGI…
There is a difference between making music to perform for others - and making music in order to CONNECT DEEPER with YOURSELF, and with SPIRIT.


Come experience what it's like to MAKE SACRED healing SOUNDS - and discover the FREEDOM that comes when you MAKE MUSIC for YOURSELF!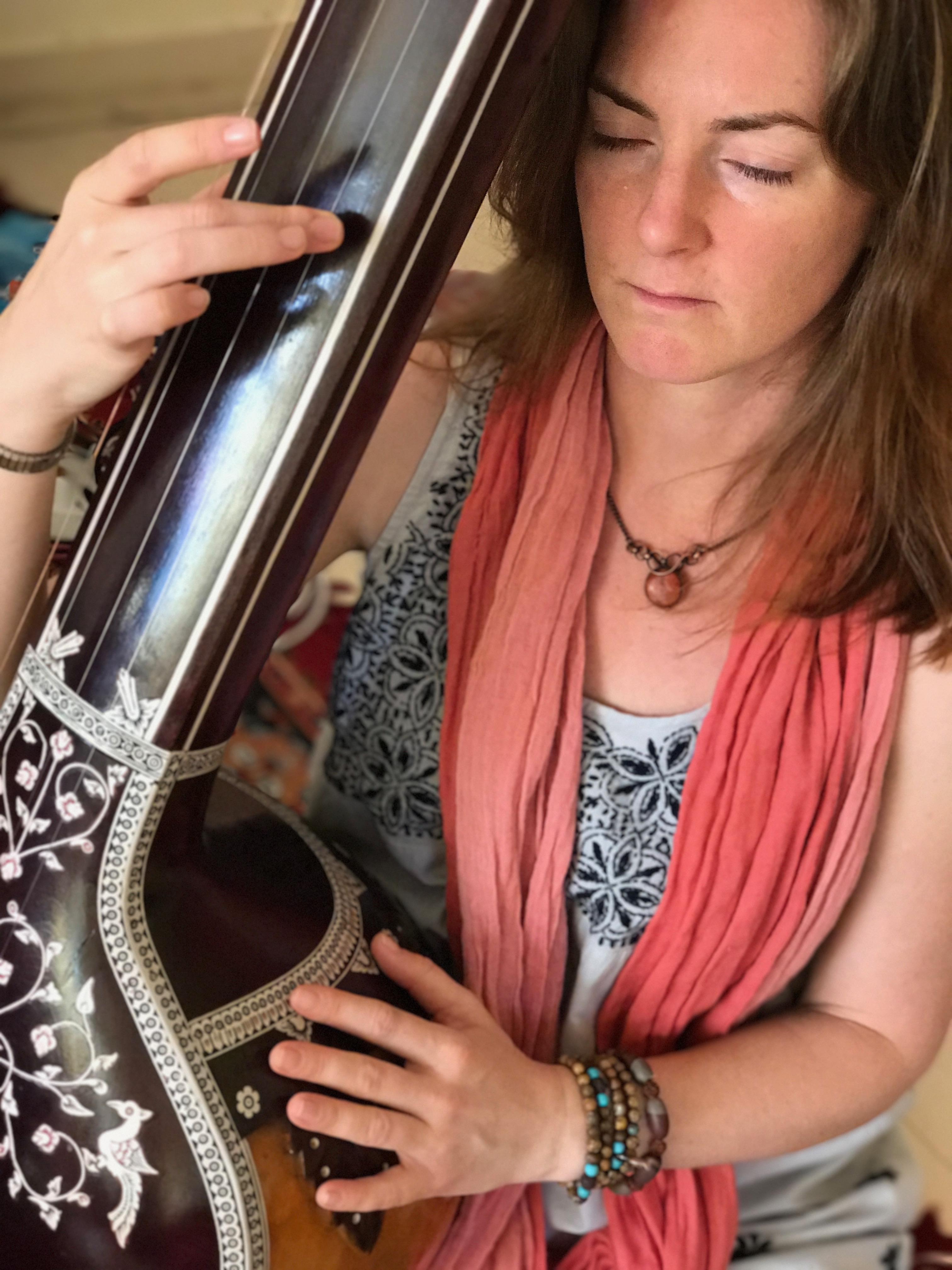 Learn to:
Use Sacred Sound instruments AND your own voice - for your own personal happiness, wellness, and self-healing!
Play the singing bowls (brass and crystal), gongs, and frame-drum. 
Chant a Sanskrit mantra, using the Vedic approach, including a 'main mantra', as well as opening and closing mantras. 
FALL IN LOVE with making music for YOURSELF!
NOTE: THE FOCUS OF THIS PROGRAM is NOT on becoming a great musician, or creating great 'works' of music – but in learning how to make music 'work' for you!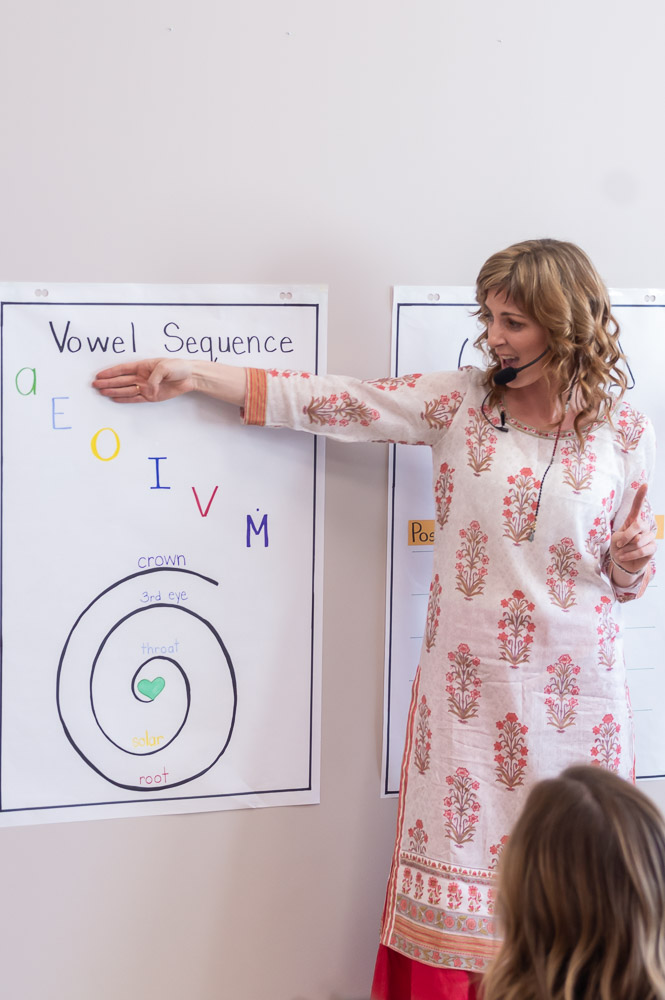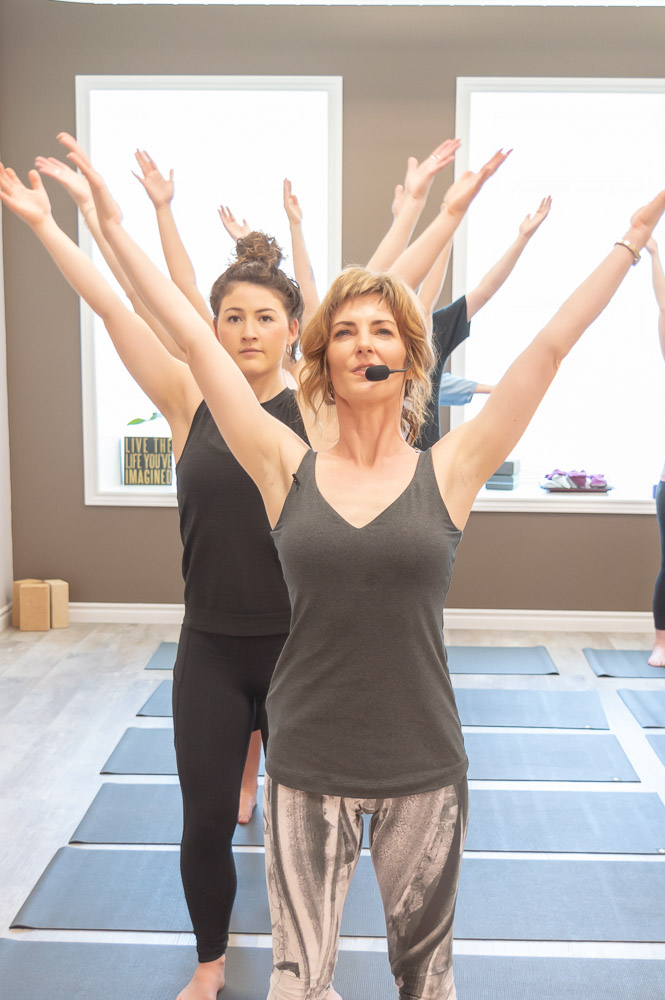 Nᾱda Yoga as offered by Sound Wisdom, always includes the full yogic practice, so you'll receive guidance into how you can incorporate the body, breath, and mind-emotions into your MUSIC MAKING practice.


This takes your meditation experience of making sounds to a whole new level! 
Whether you are brand new to music, or whether you are an experienced musician, the tools I'm sharing here can AWAKEN in you a whole new relationship to music – to yoga –
and to spirituality itself!




If you've yearned to CONNECT DEEPER with yourself, with others, and especially with your sense of Divinity – then Nᾱda Yoga just may be the practice you've been seeking!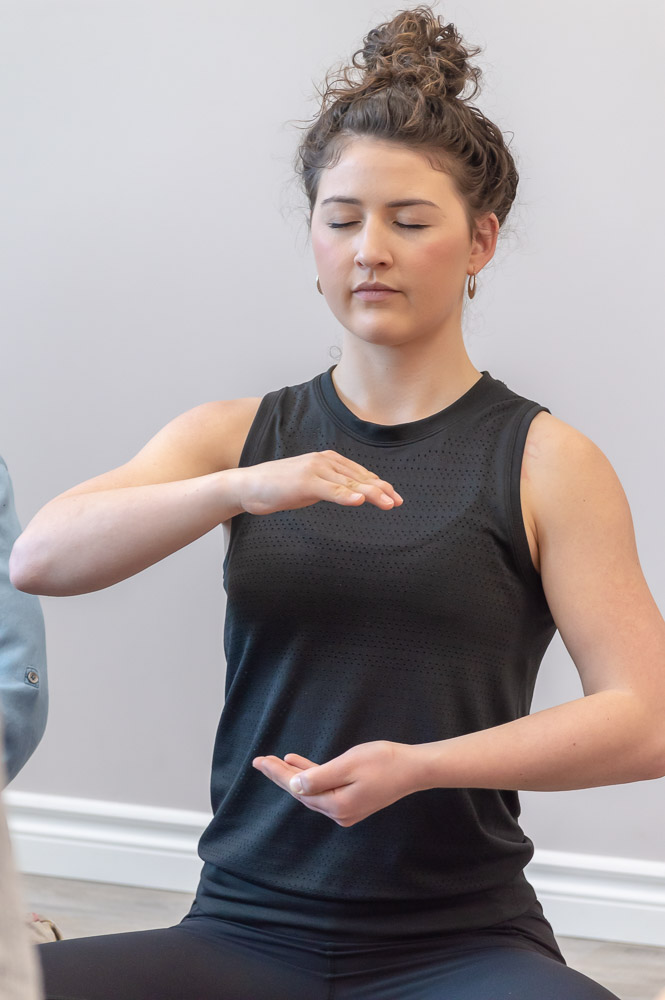 Instruction in how to play Sacred Sound Instruments
Meditations you can use with the Instruments
Instruction in how to chant a Sanskrit Mantra (and full Vedic practice) with refined pronunciation!
A self-paced, easy to follow program, that you'll be able to keep for life!
40 CE Credits as CONTACT HOURS with Yoga Alliance, for Yoga Teachers who complete all the sessions and reflection exercises by December 31st, 2020.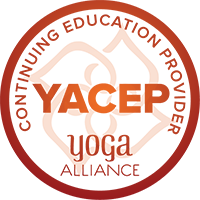 Q&A's
Q: Do I have to be a YOGA TEACHER to take this training?
A: No, this training is open to ALL WISDOM SEEKERS & LOVERS OF SOUND (see "who is this training for?" section below) - however if you want CE credits with Yoga Alliance, yes, you do already have to be a 200hr RYT.
Q: Do I have to be GOOD AT MUSIC?
A: No! There is a difference between playing or singing music as a musician and making music AS SACRED SOUND! And I am here to help you TRANSFORM your idea of what it means to be 'good at music' anyway! ;)
And if you ARE an experienced musician, you will learn a whole new way of RELATING to your music making. To deepen your spiritual experience with it.
Q: What materials will I need?
A: You will need at the very least, a starter instrument set of:
one drum of any kind (including home made!)
one brass or crystal singing bowl of any size/tone
& ideally one gong of any size/tone
Further information about selecting instruments is included in the first module of the program.
Q: How long is the program:
A: The program begins October 16 2020, and ends Nov 2020. Participants have until Dec 31st 2020, to complete the program for certification purposes, but you have the content for life. It is a 40 hr, self-paced online Certification.
Q: Is the whole program available all at once?
A: No the program is offered in modules, that are released on specific dates (Oct 16, 23, Nov 6, 13, 20). 
Q: Do I have to complete the program by certain dates?
A: The entire program is self-paced, so you can take as long as you want to complete the program, but if you are wanting to receive certifications, you do have to meet certain deadlines as follows:
o  To receive CE credits as CONTACT HOURS during COVID-19 - the program must be completed by Dec 31st 2020.
Q: Are all sessions live?
A: No, to enhance the SOUND quality of online learning, most of the LEARNING CONTENT, INSTRUCTIONAL PRACTICE, and GUIDED PRACTICE sessions are pre-recorded. 
However, in order to simulate a live learning environment as much as possible, the additional Live-online opportunities are available on FACEBOOK as a part of these trainings:
A private FB group just for students
Opportunities to ask weekly Q and A's through the facebook group, and access to Shannon during a weekly FB 'office hours' timeslot
Q: What kind of credits will I receive through Yoga Alliance?
A: Shannon Rose Scott is a YACEP (Yoga Alliance Continuing Education Provider)
This course counts as 40 full contact hour CE credits until Dec 31, 2020. 
Q: How much homework will there be?
This training is 40 hours total, though it may take some people slightly more or less time to complete. The primary homework will be to watch the videos, do the active guided practices, and respond to journal assignments.  
There is very little reading, and mostly active watching and listening and participating. 
Q: Do I have to complete all sections?
A: Yes, if you are interested in Certification through Yoga Alliance. You must complete each section before you can go on to the next section. This is because there is intentional design in the outline of the curriculum. :)  My approach in teaching these COMPLICATED, VAST systems, is to layer it in. So I expose you to the topics more generally at first. And then we go deeper.  And deeper. And deeper. :)  Each part depends on the other. 
That being said, you can still take it at your own pace, and go SLOWER should you wish. 
Q: Who should participate in this training?
A: ANY Wisdom Seeker with a sincere desire to learn about Sacred Sound, Sound Healing, and Nᾱda Yoga practices are welcome to receive this training. 
But this may be of particular interest and benefit to:
Yoga Teachers and Students
Meditation Teachers and Students
Healers
Therapists
Psychologists
Educators
Massage Therapists or Body Workers
Complementary and Alternative Medicine Professionals
Clergy and Religious Leaders
Wellness Professionals
Q: What will I be able to offer after this training?
This is a training in yogic sound tools to use for YOURSELF - for PERSONAL USE. If you are interested in offering Sound to others, please see my CERTIFICATION trainings!
Q:What if I don't like the program? Can I get a refund?
A: I am so confident you are going to love this program, that yes, I offer a 30 day Guarantee refund policy. 
Obviously, you are going to get out of this, what you put into it. So you do have to actually try the program for me to honour a refund. But I so believe you will be satisfied with your efforts, that I provide a 30 day return on all online program purchases. If you have demonstrated that you attempted the program, and completed all sections available, but are still not satisfied with your results, you can request a re-fund, and your access to the course will be removed – no questions asked.