"Immerse yourself in the rapture of music.
You know what you love. Go there. "
- The Radiance Sutras
ONLINE IMMERSION
in SACRED SOUND BATH
RECEIVING SOUND - a personal practice
For Yoga & Meditation Teachers and Students,
Lovers of Sacred Sound, and ANY WISDOM SEEKER!
3 Workshops:
Released Sept 25, Oct 2, and Oct 9
Self-Paced Online Experiential Learning
(optional: 30 CE Credits with Yoga Alliance)
LIMITED ENROLLMENT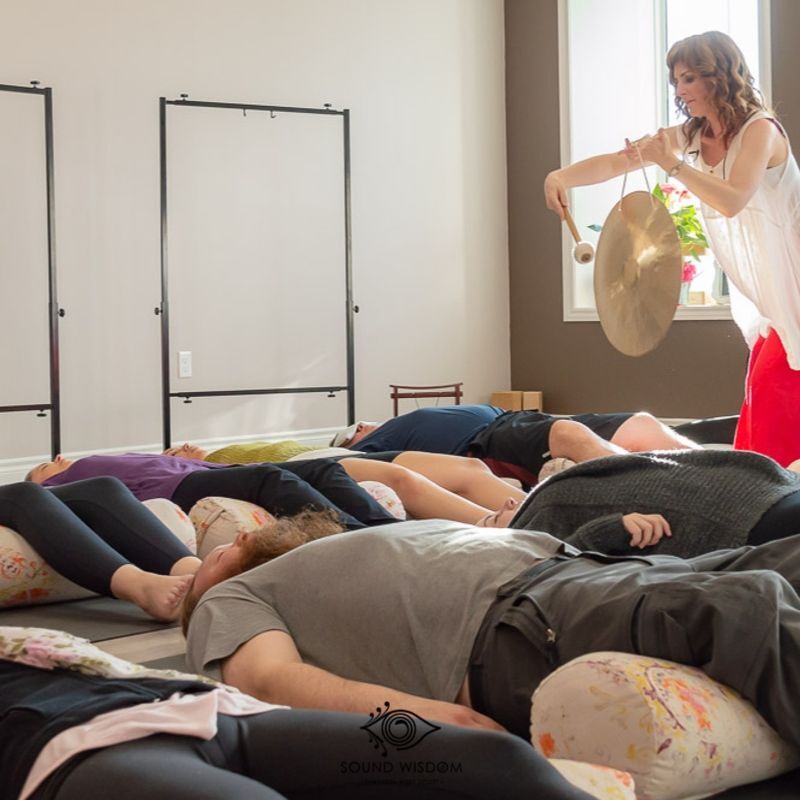 Imagine giving yourself the
GIFT OF SELF-HEALING this Autumn...


Autumn, according to nature's design is a time for reflection - a time for rest - rejuvenation - and a deep letting go.
You need a personal practice that reflects this timing.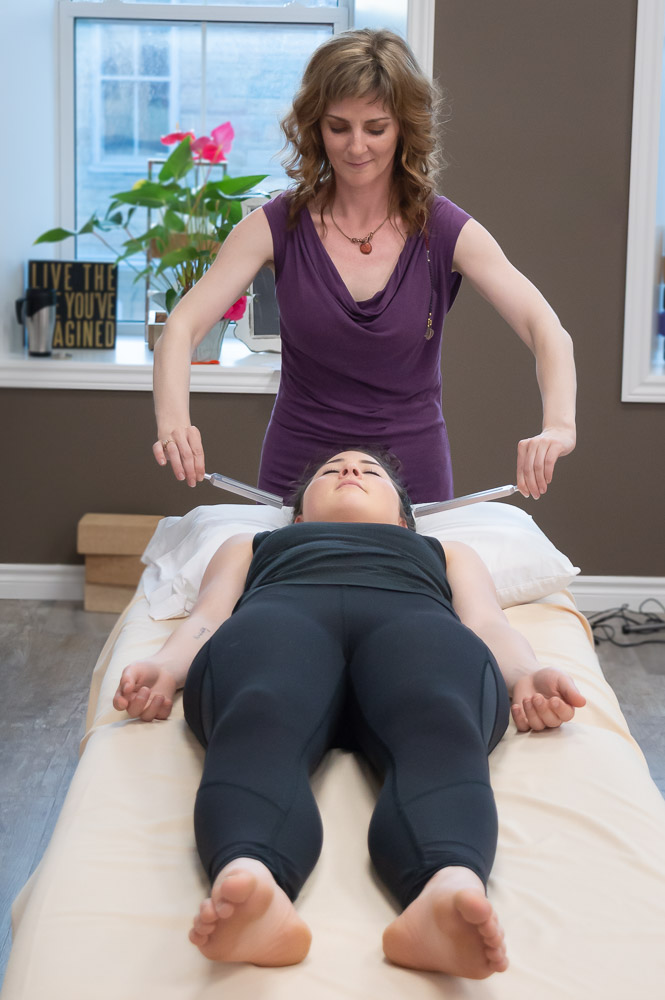 LEARN how to RECEIVE the benefits of
SACRED SOUND BATH
in this ONLINE IMMERSION
as a SELF-CARE practice just for YOU!
In this 3 part series, you don't have to study or 'learn' anything - you just get to 'show up' (at your own preferred time of course - this is online!) - and participate in the pre-recorded Sound Bath Classes, and....RECEIVE SOUND.
Yes, in a Sound Bath experience, you get to LIE DOWN, and simply LISTEN to the healing sounds. The sounds 'do' most of the work for you!
ENROLLMENT IS
CURRENTLY CLOSED
Click button below to get on the wait-list and be the first to be notified when enrollment re-opens!
COME IMMERSE YOURSELF in
3 styles of SOUND BATH Journeys: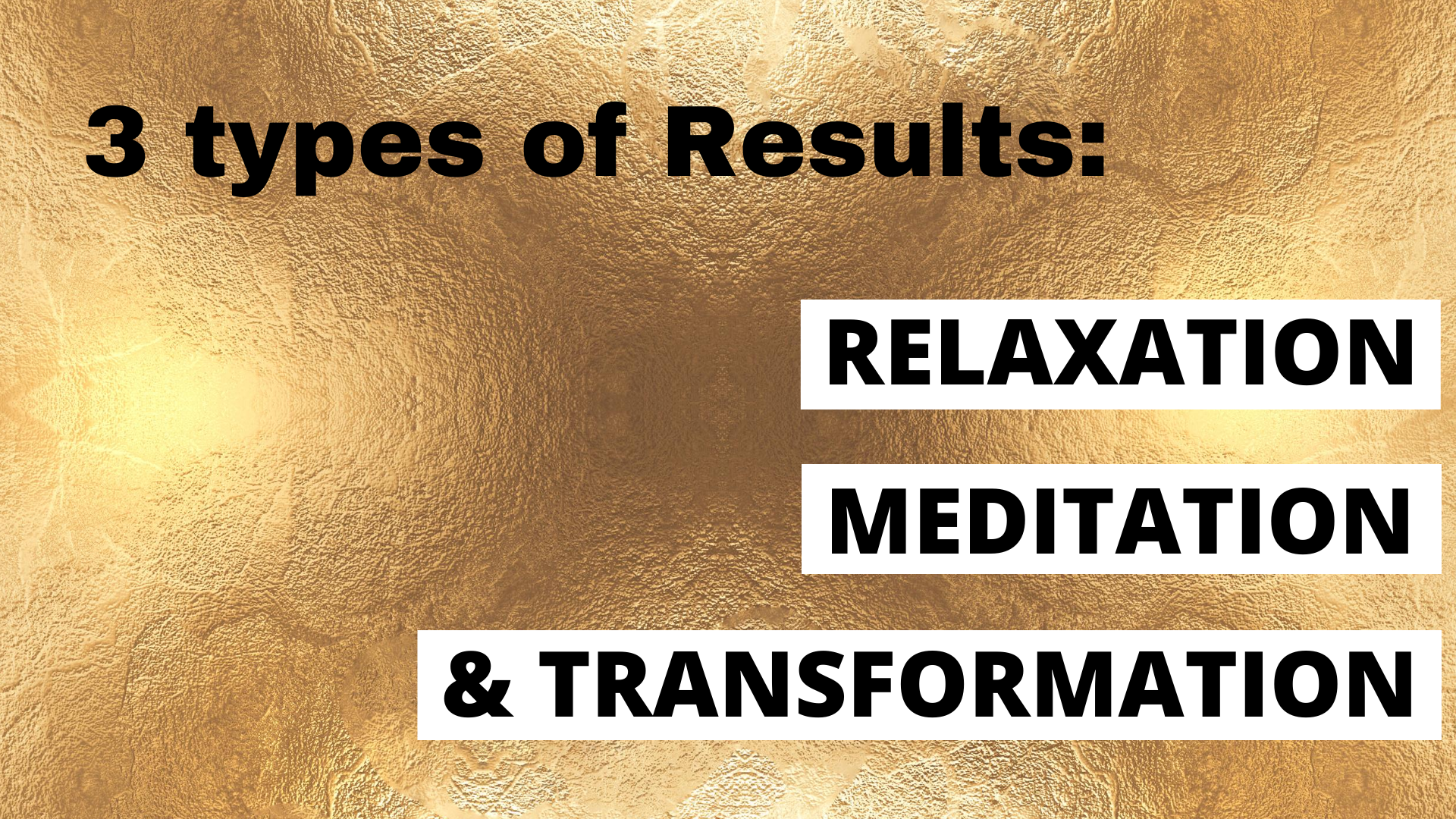 The special magic of Sound Wisdom is in the INTEGRATION of Sound in Yoga.
It is my belief that a Sound Bath experience should always include the full yogic practice - so you'll receive a whole new set of personal practices that include things like yoga poses (Restorative, Yin, and Kriya), deep breathing practices, and guided meditations along with Sacred Sound. 


This full immerse experience has the ability to TRANSFORM your YOGIC PRACTICE & take you into deep meditative states (even if you think you aren't good at – or even "can't" meditate!).
It will teach you new tools of connecting IN to your HIGHEST SELF.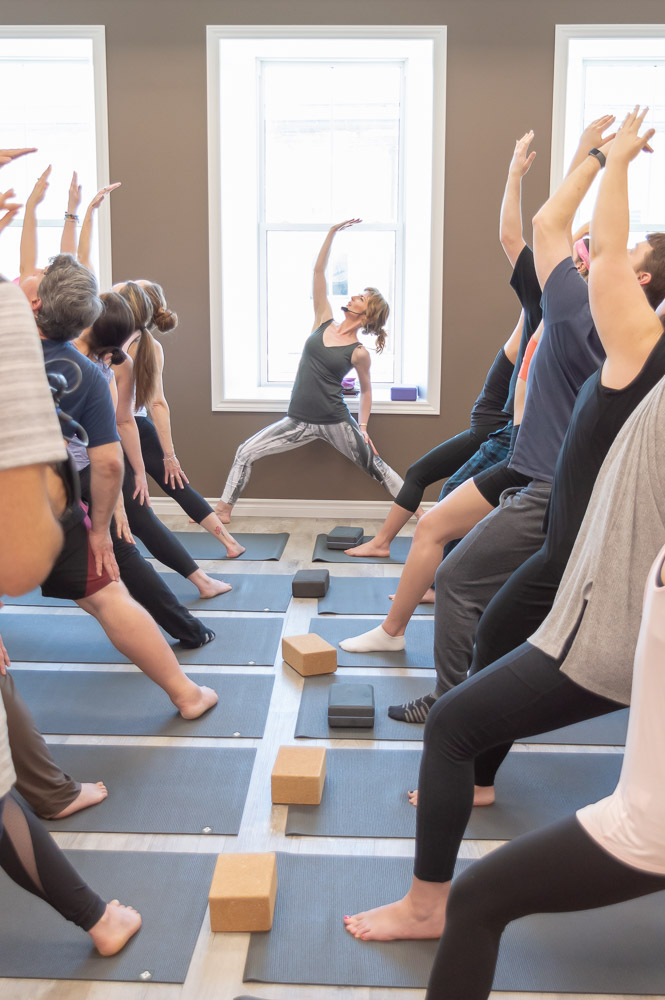 Let me help you get THE MOST out of your Sound Bath Experiences!
Learn how to
RECEIVE SACRED SOUND.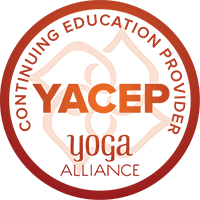 What you'll receive in this
IMMERSION COURSE:
yogic tools that make it EASY to relax
yogic tools that make it EASY to meditate
yogic tools that make it EASY to transform – transform what? Transform your emotional state. Transform your thinking patterns. Transform your SELF! 
PLUS:
A whole series of GUIDED classes including all aspects of Yoga: active poses, breath, meditations, guided personal inquiry and of course - SOUND BATH! 
A self-paced, easy to follow program, that you'll be able to keep for life!
30 CE Credits as CONTACT HOURS with Yoga Alliance, for Yoga Teachers who complete all the pre-recorded sessions and reflection exercises by December 31st, 2020.  
Hi, I'm Shannon Rose Scott, your playful guide, Sound Alchemist, and Nᾱda Yoga Teacher Trainer. I'm ready to initiate you into the mystical practices of SOUND!
I like to 'geek out' on Sanskrit Mantra, Sacred Sound tools, the history of yoga, Tantrik philosophy, and ANYTHING to do with personal TRANSFORMATION and LIFE PURPOSE!
I'm a woo-woo spiritual nerd, but I'm GROUNDED here in this physical time-space! ;) I have a real knack for taking deep teachings and helping others understand them in simple, RELEVANT, life-applicable ways.
I'm NOT here to be your GURU - but I AM HERE to teach you the TOOLS to be a guru to YOURSELF.
I am here to help you EXPAND into who you really WANT TO BE - by offering you the TOOLS and PRACTICES that will help you ACHIEVE it on your own.
If you want something you've never had, you'll have to do something you've never done...and I know the tools to help you!
Come join me and let me SHARE THE VIBRATIONS WITH YOU!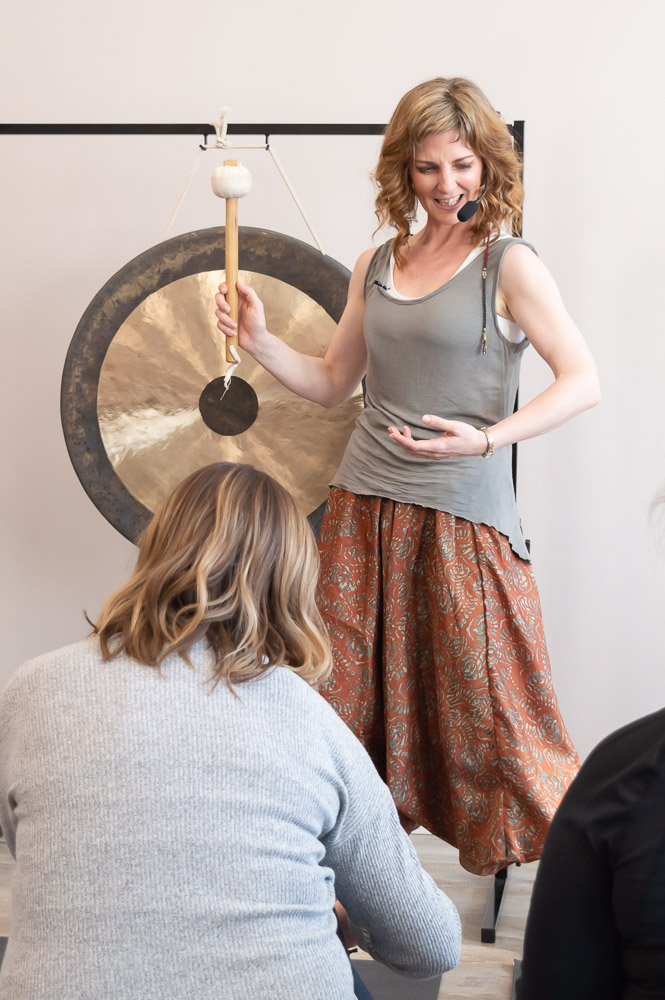 Want more advanced training?
THIS IMMERSION COURSE is INCLUDED in the following CERTIFICATION COURSES - you may want to consider starting HERE instead:
Q&A's
Q: Do I have to be a YOGA TEACHER to take this training?
A: No, this training is open to ALL WISDOM SEEKERS & LOVERS OF SOUND (see "who is this training for?" section below) - however if you want CE credits with Yoga Alliance, yes, you do already have to be a 200hr RYT.
Q: Do I have to be GOOD AT MUSIC?
A: No! There is a difference between playing or singing music as a musician and making music AS SACRED SOUND! And I am here to help you TRANSFORM your idea of what it means to be 'good at music' anyway! ;)
And if you ARE an experienced musician, you will learn a whole new way of RELATING to your music making. To deepen your spiritual experience with it.
Q: How long is the program:
A: The program is released in three modules, spread out over 3 weeks. It begins Sept 25, and ends Oct 9th. For certification, you have until Dec 31st 2020 to complete all classes and assignments for Yoga Alliance contact hour CE credits. It is a 30 hr, self-paced online Certification.
Q: Is the whole program available all at once?
A: No the program is offered in modules, that are released on specific dates (Sept 25, Oct 2, Oct 9). 
Q: Do I have to complete the program by certain dates?
A: The entire program is self-paced, so you can take as long as you want to complete the program, but if you are wanting to receive certifications, you do have to meet certain deadlines as follows:
o  To receive CE credits as CONTACT HOURS during COVID-19 - the program must be completed by Dec 31st 2020.
Q: Are all sessions live?
A: No, to enhance the SOUND quality of online learning, most of the LEARNING CONTENT, INSTRUCTIONAL PRACTICE, and GUIDED PRACTICE sessions are pre-recorded. 
However, in order to simulate a live learning environment as much as possible, the additional Live-online opportunities are available on FACEBOOK as a part of these trainings:
A private FB group just for students
Opportunities to ask weekly Q and A's through the facebook group, and access to Shannon during a weekly FB 'office hours' timeslot
Q: What kind of credits will I receive through Yoga Alliance?
A: Shannon Rose Scott is a YACEP (Yoga Alliance Continuing Education Provider)
This course counts as full contact hour CE credits until Dec 31, 2020. 
Q: How much homework will there be?
This training is 30 hours total, though it may take some people slightly more or less time to complete. The primary homework will be to watch the videos, do the active guided practices, and respond to journal assignments.  
There is very little reading, and mostly active watching and listening and participating. 
Q: What is unique about this program?
It's THE MOST comprehensive experiential training in the Yoga of Sound!  There is literally no other training that offers the practices of SOUND alongside the physical, breath, and mind-emotion meditation practices from the Yogic tradition - That's WHY I created it! Because when we offer ALL of the ancient tools of yoga in one powerful class - our students experience the greatest transformations and shifts. This training is the culmination of not only my many teachers' vast knowledge, but my own life experience and my own unique interpretation based on my own deep personal and yogic study and practice. You can trust the 20+ years of my experience and deep exploration. I created this exact approach because I knew something was missing – the COMBINATION of these tools. You can trust the process I've created for you here, I guarantee it. 
Q: Who should participate in this training?
A: ANY Wisdom Seeker with a sincere desire to learn about Sacred Sound, Sound Healing, and Nᾱda Yoga practices are welcome to receive this training. 
But this may be of particular interest and benefit to:
Yoga Teachers and Students
Meditation Teachers and Students
Healers
Therapists
Psychologists
Educators
Massage Therapists or Body Workers
Complementary and Alternative Medicine Professionals
Clergy and Religious Leaders
Wellness Professionals
Q: What will I be able to offer after this training?
This is an IMMERSION in sound for yourself. It does NOT qualify you to offer sound to others. If this is of interest to you - please check out my CERTIFICATION PROGRAMS!
Q:What if I don't like the program? Can I get a refund?
A: I am so confident you are going to love this program, that yes, I offer a 30 day Guarantee refund policy. 
Obviously, you are going to get out of this, what you put into it. So you do have to actually try the program for me to honour a refund. But I so believe you will be satisfied with your efforts, that I provide a 30 day return on all online program purchases. If you have demonstrated that you attempted the program, and completed all sections available, but are still not satisfied with your results, you can request a re-fund, and your access to the course will be removed – no questions asked.