YOU HAVE BEEN YEARNING for something bigger...
And the world of SOUND has been yearning for YOU!!!


Certification in
SACRED SOUND BATH
A Sound Wisdom NᾹDA YOGA Program
Self-paced Online Training and Certification in 10 months
ENROLLMENT IS
CURRENTLY CLOSED
Click button below to get on the wait-list and be the first to be notified when enrollment re-opens!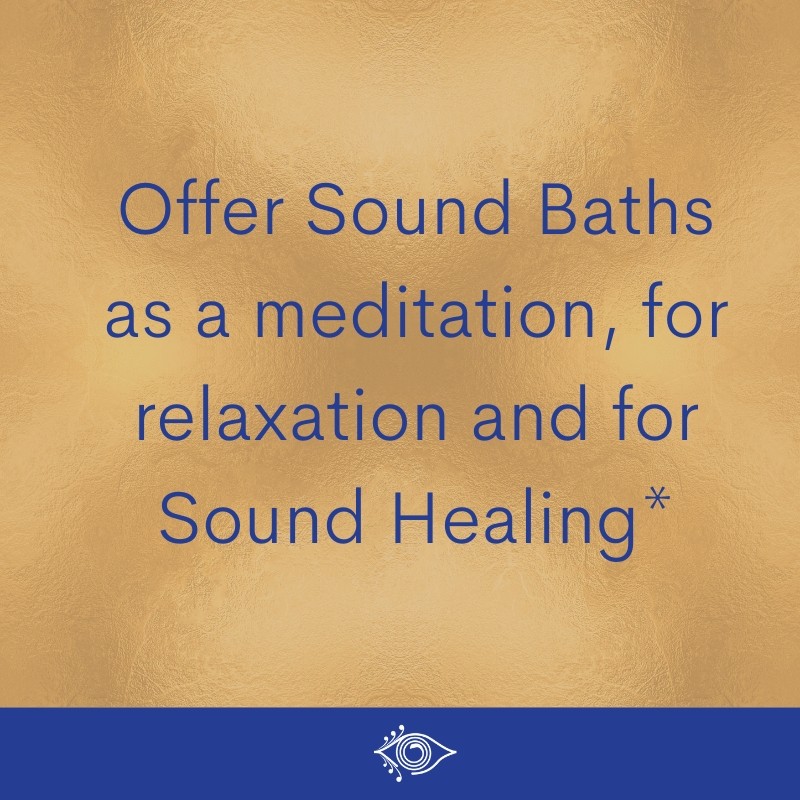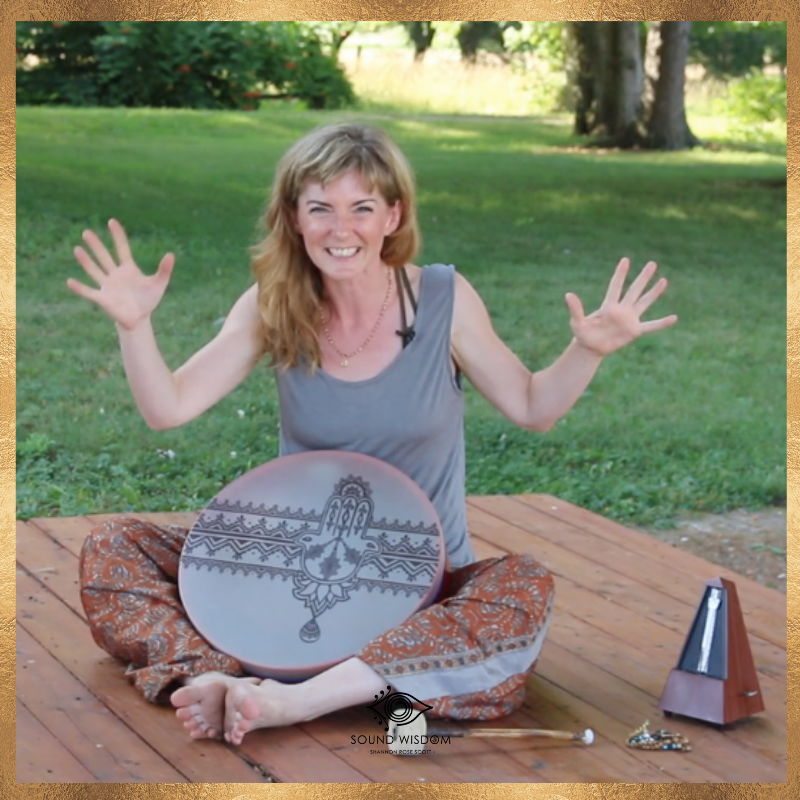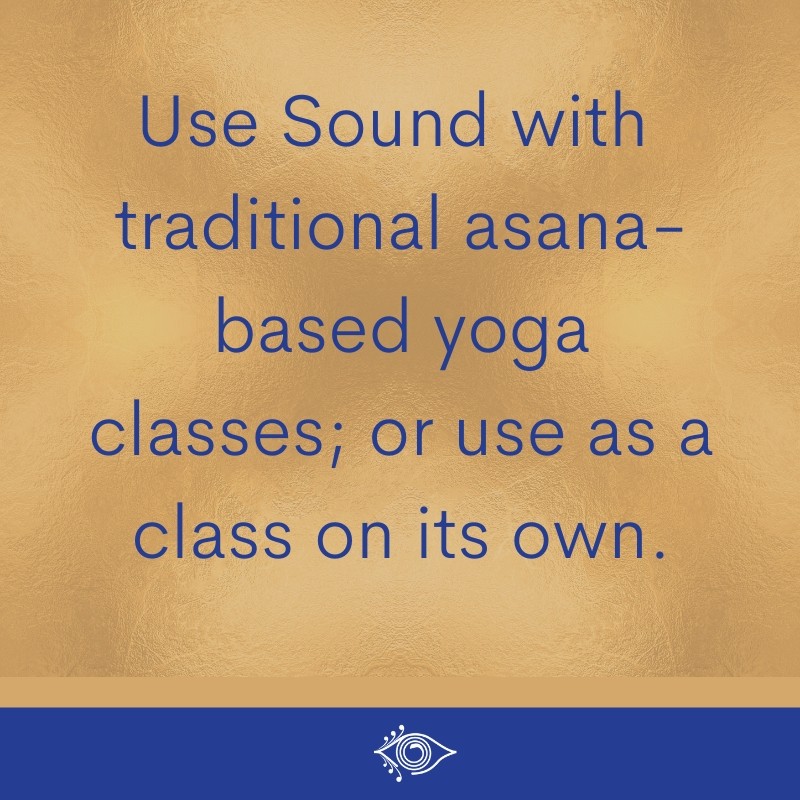 PARTICIPANTS in this Sound Bath certification training will learn to:


find, love and honour your connection with sacred sound instruments
differentiate between sound as yoga, and sound as performance
relate to the Ethics, Philosophy, History, Science and Psychology of Nᾱda Yoga
play the sacred instruments of the Frame-drum, Gong, and Singing Bowl with accurate and refined playing techniques.
understand the different types of Sound Baths, and how to offer them to groups, incorporating them as a Yoga/Meditation Style on its own, or combined with Yoga Nidr

ᾱ

, Restorative, Yin, Kriy

ᾱ

, Cakra, Haṭha or other Yoga practices.
implement these tools into your personal practice, and your teaching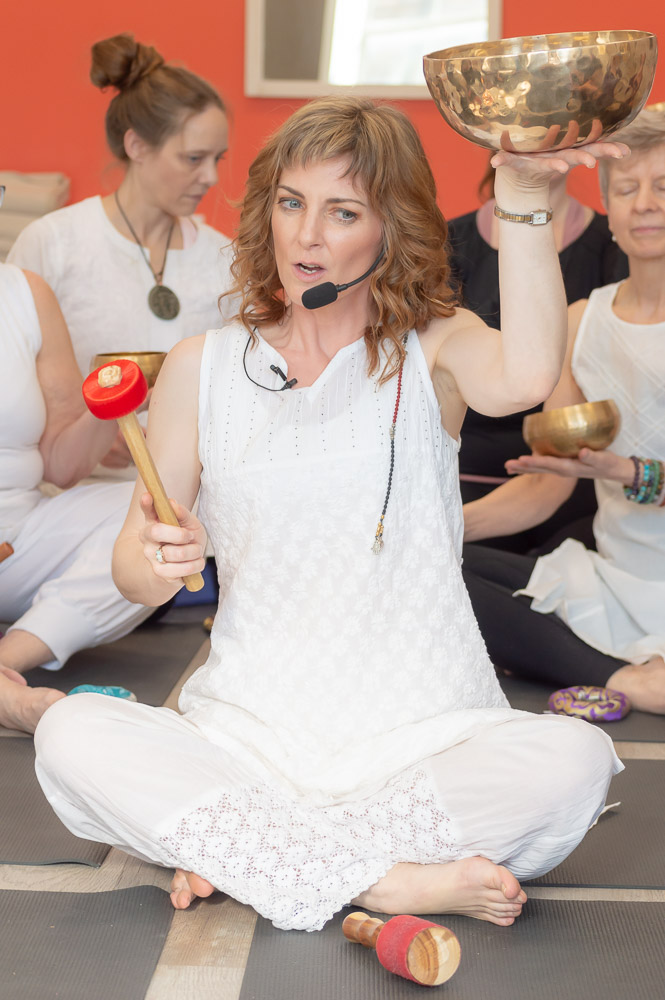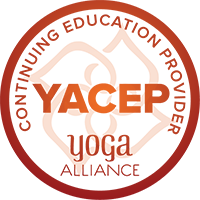 CE CREDITS
YES, Shannon Rose Scott is a YACEP provider! You can receive 30+ CE CONTACT hour credits with this 100 hr online training, if you complete the first 30 hours of the program before Dec 31st, 2020!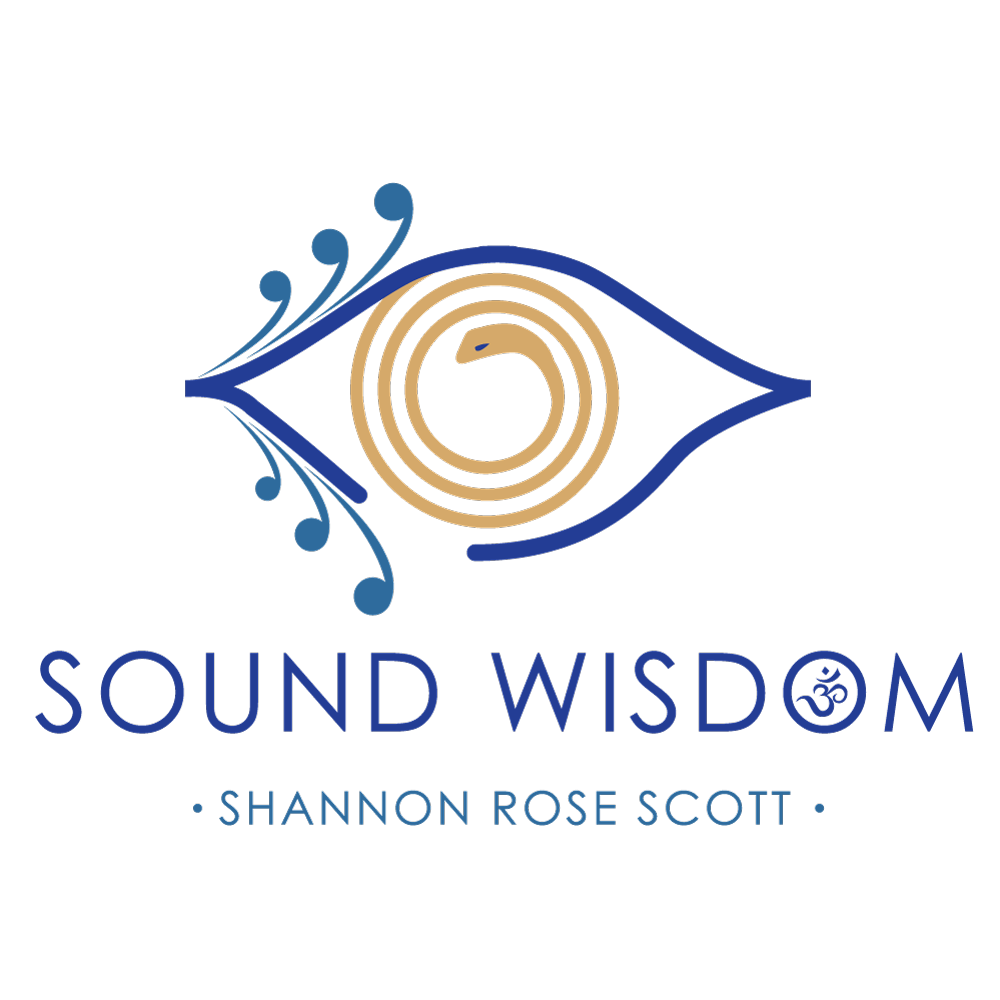 YOUR SCHOOL and TEACHER
Have questions? Email Shannon at [email protected]
Or email and request to book a complementary
15 min Online Clarity Call with Shannon to see if this is the right training for you!
PATHWAY to 300 hr RYT
This training is a beautiful stepping stone towards even deeper training pathways! Check out Sound Wisdom's FULLY ACCREDITED Yoga Alliance 300 hr Advanced Yoga Teacher Training dedicated completely to Nᾱda Yoga: the Yoga of Sound.


Hear what it's like to learn about Sound Bath from Shannon's students.
ABOUT THIS SOUND BATH CERTIFICATION
Over ten months, you will receive a deep foundational training in the experiential tools and practices, of the Yoga of Sound, first for yourself, and then as a way to serve others and help expand the sacred sound circle. 
The main focus is on the incredibly enjoyable yet powerful active practice of the tools. 
This is accompanied by a playful, exploratory deepening of understanding of Sound, through the history, philosophy (Tantric [Kashmir-Shaivism]), science, and spirituality of both the practice of yoga as a whole - and the yoga of sound. 
Most of the content, instruction, guided practices and assignments are delivered through engaging, high-quality, pre-recorded videos, and/or audios. Downloadable PDFS are provided where there is more reading involved, though the focus is on experiential learning. 
For certification, you will be required to complete personal practice sessions, reflection questions and assignments. You will also be required to practice giving sessions to your friends and families, as well as demonstrate your learning by submitting videos and other assignments to show your personal progress. 
You will receive expert guidance from Lead Trainer Shannon Rose Scott, throughout the entire program in the form of feedback reports on your assignments. But you will also have the opportunity to connect LIVE-ONLINE - through WEEKLY Q&A 'office hours! Yes, you will be able to connect with Shannon personally online during 'office hours' to ask your questions, geek out on Sound stuff, and/or just hang. :) 
You will have also have the opportunity for a virtual immersion (and/or potentially live!) in May to deepen your practice and teaching, and to connect personally with fellow students and with Shannon. 
The program's curriculum aims to provide you with the Foundational tools to give you both a grounding in the authentic use of the tools of Sound for yourself, as well as in beginning to guide others into this beautiful yoga practice, through group Sound Bath experiences. 
Why SOUND BATH? Why the Yoga of Sound? Why Nᾱda Yoga?
People are yearning for something deeper than the athletic-based yoga that permeates the majority of yoga studios today. Many of us know deep inside that there is something more – something that has been missing in the yoga we've been practicing.  The practices and techniques from Nᾱda Yoga are much older (at least 1500 years older) than the physical poses themselves – and in fact may provide the 'key' to the mysteries of the universe that perhaps we as humans once knew, but have forgotten, and are rediscovering as we move more and more into this "age of enlightenment."
The physical poses are just the warm-up for the real-deal – for the heart of the practice – to prepare you for the deeper tools of the breath – mind-emotions – intuition – and wisdom practices of Nᾱda Yoga. 
And as Yoga continues to become increasingly postural, and less and less subtle, in our globalized world, the need to IMMERSE OURSELVES in the AUTHENTIC PRACTICES OF THE YOGA OF SOUND becomes fundamental to protecting the integrity of its most transformative practices. 
Come learn this wisdom for yourself!  
SOUND IS the #1 rising holistic healing modality, and is quickly becoming THE yoga of the 21st century!
And the world needs YOU to offer it!
Whatever your current level or experience in music, meditation, or sacred sound - from none to expert! - if you have a desire to transform yourself and help others do the same, you are welcome here.
Your yearnings ARE your destiny!
Step into your role as a Sound Bath facilitator!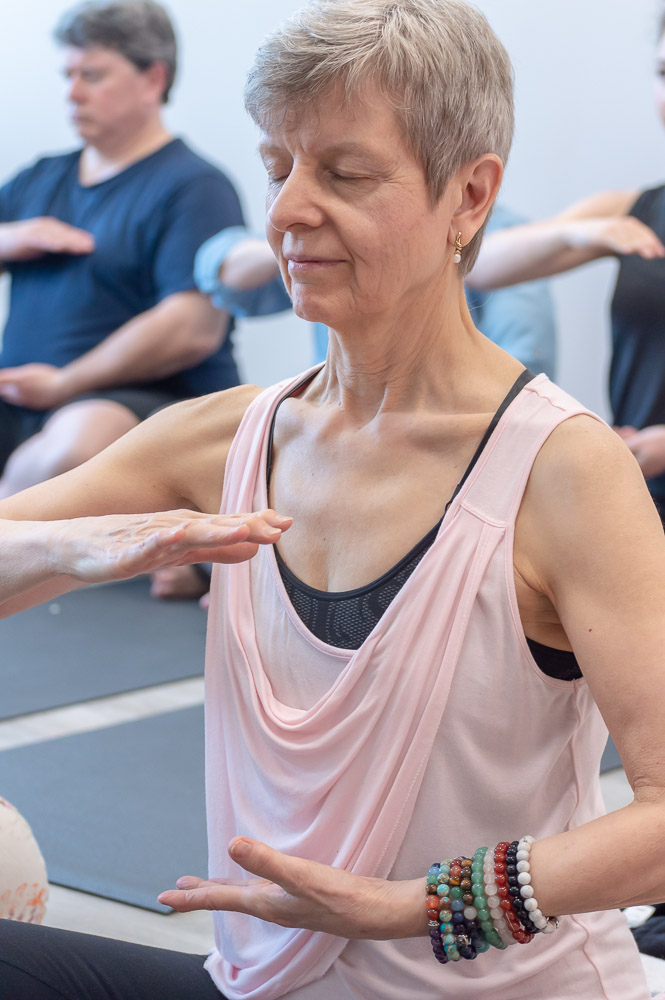 COURSE OUTLINE
Online Module Release Dates: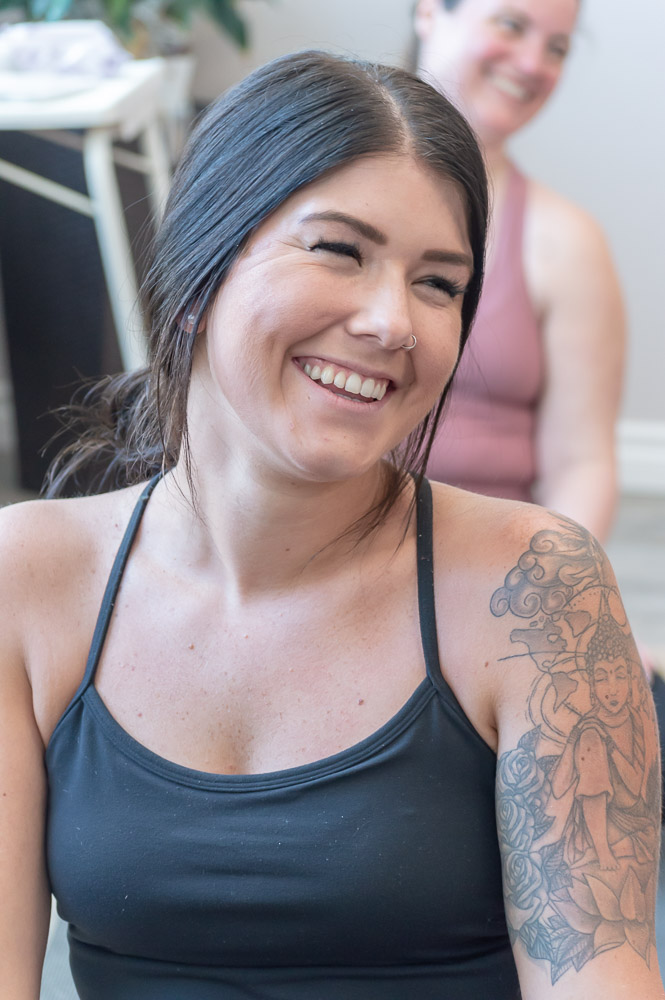 1. Module ONE: Sound for Self - Receiving Sound
Sept 25: Sound Bath for Relaxation
Oct 2: Sound Bath for Meditation
Oct 9: Sound Bath for Transformation
2. Module TWO: Sound for Self - Making Sounds
Oct 16: Drum 1
Oct 23: Drum 2
Nov 7: Gongs
Nov 14: Singing Bowls (Brass)
Nov 21: Singing Bowls (Crystal)
3. Module THREE: Sound for Others - Advanced Techniques
Feb 12: Drum
Feb 26: Gong
March 12: Brass Singing Bowls
March 26: Crystal Singing Bowls
4. MODULE FOUR: Sound for Others: Transformational Group Teaching
April: 16, 23, 30
May: 14-15-16-17 (ONLINE IMMERSION!)
5. MODULE FIVE: Practicum
WEEKLY 'OFFICE HOURS' and
online Q&A with SHANNON
(this may be an online training, but your success MATTERS to me for the integrity of Sacred Sound so I really want to PERSONALLY CONNECT with you!)
Hi, I'm Shannon Rose Scott, your playful guide, Sound Alchemist, and Nᾱda Yoga Teacher Trainer.
I'm ready to initiate you into the mystical practices of SOUND!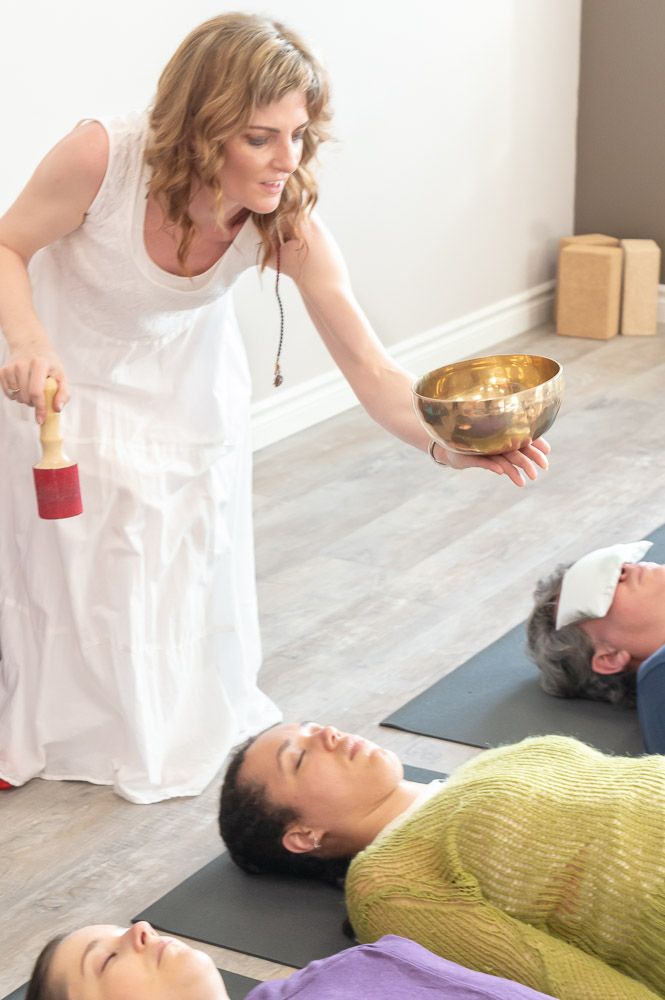 I like to 'geek out' on Sanskrit Mantra, Sacred Sound tools, the history of yoga, Tantrik philosophy, and ANYTHING to do with personal TRANSFORMATION and LIFE PURPOSE!
I'm a woo-woo spiritual nerd, but I'm GROUNDED here in this physical time-space! ;) I have a real knack for taking deep teachings and helping others understand them in simple, RELEVANT, life-applicable ways.
I don't believe in 'enlightenment' - but I DO BELIEVE in 'enlightening!' - I do believe in 'awakening!' I'm not here to judge you for how 'enlightened or spiritual' YOU are - because I KNOW that it's a life-long JOURNEY!
I'm NOT here to be your GURU - but I AM HERE to teach you the TOOLS to be a guru to YOURSELF.
I am here to help you EXPAND into who you really WANT TO BE - by offering you the TOOLS and PRACTICES that will help you ACHIEVE it on your own.
If you want something you've never had, you'll have to do something you've never done...and I know the tools to help you!
I've studied and taught the deep yogic practices for over 20 years, and I've travelled the world to seek out the best wisdom teachings.
Come join the SOUND MOVEMENT and let me SHARE THE VIBRATIONS WITH YOU!
Q&A's
Q: Do I have to be a YOGA TEACHER to take this training?
A: No, this training is open to ALL WISDOM SEEKERS & LOVERS OF SOUND (see "who is this training for?" section below) - however if you want CE credits with Yoga Alliance, yes, you do already have to be a 200hr RYT.
Q: Do I have to be GOOD AT MUSIC?
A: No! There is a difference between playing or singing music as a musician and making music AS SACRED SOUND! And I am here to help you TRANSFORM your idea of what it means to be 'good at music' anyway! ;)
And if you ARE an experienced musician, you will learn a whole new way of RELATING to your music making. To deepen your spiritual experience with it.
Q: What materials will I need?
A: You will need at the very least, a starter instrument set of:
one drum of any kind (including home made!)
one brass or crystal singing bowl of any size/tone
one gong of any size/tone
Further information about selecting instruments is included in the first module of the program.
Q: How long is the program:
A: The program begins in September, 2020, and lasts until June 2021. It is a 100 hr, self-paced online Certification.
Q: Is the whole program available all at once?
A: No the program is offered in modules, that are released on specific dates (see program outline). 
Q: Do I have to complete the program by certain dates?
A: The entire program is self-paced, so you can take as long as you want to complete the program, but if you are wanting to receive certifications, you do have to meet certain deadlines as follows:
o  To receive CE credits as CONTACT HOURS during COVID-19 - the Sound for Self Modules (Modules 1 and 2) must be completed by Dec 31st 2020.
o  To receive final certification of the Sound Bath Certificate – all components must be completed by Dec 31st 2021, so you have six additional months after the end of the program to complete all your assignments. (further extensions may be granted upon approval, but for an additional late fee of $540). 
Q: Are all sessions live?
A: No, to enhance the SOUND quality of online learning, most of the LEARNING CONTENT, INSTRUCTIONAL PRACTICE, and GUIDED PRACTICE sessions are pre-recorded. 
However, in order to simulate a live learning environment as much as possible, the additional Live-online opportunities are available on FACEBOOK as a part of these trainings:
A private FB group just for students
Opportunities to ask weekly Q and A's through the facebook group, and access to Shannon during a weekly FB 'office hours' timeslot
Q: Do I have to be present during the live-online weekly Q&A or the May immersion?
A: No. While I encourage your presence at live-online sessions so you can interact with me, and other students, you are also welcome to watch the sessions on your own time according to your own schedule. 
Q: What kind of credits will I receive through Yoga Alliance?
A: Shannon Rose Scott is a YACEP (Yoga Alliance Continuing Education Provider)
The Sound For Self CE Courses offered ONLINE this Fall (as stand-alone courses, or as part of the full Certificate), count as full contact hour CE credits until Dec 31, 2020. 
Please note: Depending on the Covid-19 situation, the remainder of the course may also be available as CE contact hours OR as a pathway towards Sound Wisdom's full 300 hr Advanced (live-only) full Yoga Teacher Training.
Q: How much homework will there be?
This training is 100 hours total, though it may take some people slightly more or less time to complete. The primary homework will be to watch the videos, do the active guided practices, and respond to journal assignments.  
There is very little reading, and mostly active watching and listening and participating. 
Your biggest piece of homework is the final project, which will involve demonstrating what you have learned through a practicum assignment (which you take a simple video of and send in through facebook, the online learning system, or email). 
Q: Will I receive guidance on my final project?
A: Yes. You will receive personal feedback and guidance from Lead Trainer Shannon Rose Scott. 
Q: What is unique about this program?
It's THE MOST comprehensive experiential training in the Yoga of Sound!  There is literally no other training that offers the practices of SOUND alongside the physical, breath, and mind-emotion meditation practices from the Yogic tradition - That's WHY I created it! Because when we offer ALL of the ancient tools of yoga in one powerful class - our students experience the greatest transformations and shifts. This training is the culmination of not only my many teachers' vast knowledge, but my own life experience and my own unique interpretation based on my own deep personal and yogic study and practice. You can trust the 20+ years of my experience and deep exploration. I created this exact approach because I knew something was missing – the COMBINATION of these tools. You can trust the process I've created for you here, I guarantee it. 
Q: Do I have to complete all sections?
A: Yes, and you must complete each section before you can go on to the next section. This is because there is intentional design in the outline of the curriculum. :)  My approach in teaching these COMPLICATED, VAST systems, is to layer it in. So I expose you to the topics more generally at first. And then we go deeper.  And deeper. And deeper. :)  Each part depends on the other. 
That being said, you can still take it at your own pace, and go SLOWER should you wish. 
Q: Who should participate in this training?
A: ANY Wisdom Seeker with a sincere desire to learn about Sacred Sound, Sound Healing, and Nᾱda Yoga practices are welcome to receive this training. 
But this may be of particular interest and benefit to:
Yoga Teachers and Students
Meditation Teachers and Students
Healers
Therapists
Psychologists
Educators
Massage Therapists or Body Workers
Complementary and Alternative Medicine Professionals
Clergy and Religious Leaders
Wellness Professionals
Q: What will I be able to offer after this training?
After this training, you will be able to offer Sound Bath and/or Sanskrit Mantra to groups, as a yoga and/or meditation practice.  
If you are already a yoga teacher, you can incorporate Sound into your existing yoga practice as an RYT. 
If you are not yet a yoga teacher, you can offer Sound Bath or Sanskrit Mantra as a a Sound Wisdom Facilitator.
PLEASE NOTE: This training does NOT qualify you to work with private clients with Sound, because that requires additional training in sacred music theory, sound prescriptions, and advanced techniques for working one on one with private students. I only offer those MASTER teachings to those who have already taken this Certificate program.
Even if you are already in a profession where you work with private clients, you would still require further training in sound in order to offer it at this deeper level. 
READ MORE about Shannon's full 300 hr Advanced Training here: YTT 300
Q: Can I skip the first two module – I've experienced lots of Sacred Sound already, or I just want to get right to learning how to offer it and incorporating it into my teaching right away:
A: Short answer: No :)
You need to complete all the modules in order, to receive this training and certification.
Longer answer: I love that you've already experienced it, and/or are super keen. 
But before you can skillfully guide others in sound yoga, you need to understand and embody the experience of sound yoga for yourself. This takes time and practice. And it is not something you can learn by reading, watching, or listening to others - but only through DIRECT EXPERIENTIAL PRACTICE.
And if you feel you are already pretty experienced in Sound - I can almost 100% guarantee that you won't have experienced Sound in the way I'm offering it. :)
I discovered each of these practices individually, from a variety of different teachers – each incredible in their own unique way. My offering is the culmination of not only my teachers' vast knowledge, but my own life experience and my own unique interpretation based on my own deep personal and yogic study and practice. You can trust the 20+ years of my experience. I created this exact approach because I knew something was missing – the COMBINATION of these tools. You can trust the process I've created for you here, I guarantee it. 
Q:What if I don't like the program? Can I get a refund?
A: I am so confident you are going to love this program, that yes, I offer a 30 day Guarantee refund policy. 
Obviously, you are going to get out of this, what you put into it. So you do have to actually try the program for me to honour a refund. But I so believe you will be satisfied with your efforts, that I provide a 30 day return on all online program purchases. If you have demonstrated that you attempted the program, and completed all sections available, but are still not satisfied with your results, you can request a re-fund, and your access to the course will be removed – no questions asked.
Check out my FREE programs and see if we are attuned!